LIFESTYLE / MOTORING / ROAD TESTS
Electric Maxus eDeliver3 van has 175 mile range and is cheap to buy and run
 by Jack McKeown
 October 10 2020, 8.22am​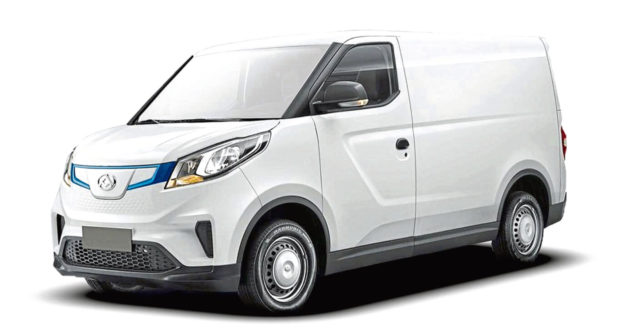 In a few years it might seem strange that virtually all of Britain's vans used to be powered by polluting diesel.
I spent a couple of days with a new all-electric van and found it a real eye opener.
The Maxus eDeliver3 is Chinese made and is one of the cheapest electric vans on the market – yet doesn't scrimp on capability.
AutoServices Perth loaned me one of their demonstrators to try out.
The eDeliver3 is available in short or long wheelbase models and with a 35KWh or a 52.5KWh battery.
I was provided with the short wheelbase version with the larger of the two batteries.
Prices start at £30,000 (excluding VAT) for the 35KWh model, with the 52.5KWh version starting at £33,000.The Government is offering a 20% electric commercial vehicle grant, which knocks at least £6,000 off those prices.
It also comes with a very healthy five-year, 125,000 mile warranty and five years of free roadside assistance – adding to the sense of getting value for money.
Kit it with the bigger battery and it will cover around 175 miles on a single charge, and should clear 200 miles if most of your driving is at 30mph.
After completing a few laps around Dundee, the battery guage was showing just one notch below full charge.
Plug it into the mains and the battery takes eight hours to fill, though the van also supports fast charging which can take it up to 80% in around 45 minutes.
The SWB model has a five cubic metre loadbay, with the LWB version increasing capacity to 6.3 cubic metres. Payload varies from 865 to 1020kg.
It's extraordinarily easy to get to grips with. Put it into drive and off you go. It's amazingly quick as well. Officially, 0-62mph takes just over 11 seconds but because power is generated instantly it feels faster. It's also particularly impressive at racing from 0-30mpg, which makes getting out of busy junctions easier and safer.
There are two different drive modes, with Eco increasing engine braking to improve range.
There's very little not to like about the Maxus eDeliver3. It's as usable as a diesel van, costs pennies to run, is zero emission, and a single charge will do the average joiner or plumber for the best part of a week's work. I came away very impressed.
jmckeown@thecourier.co.uk